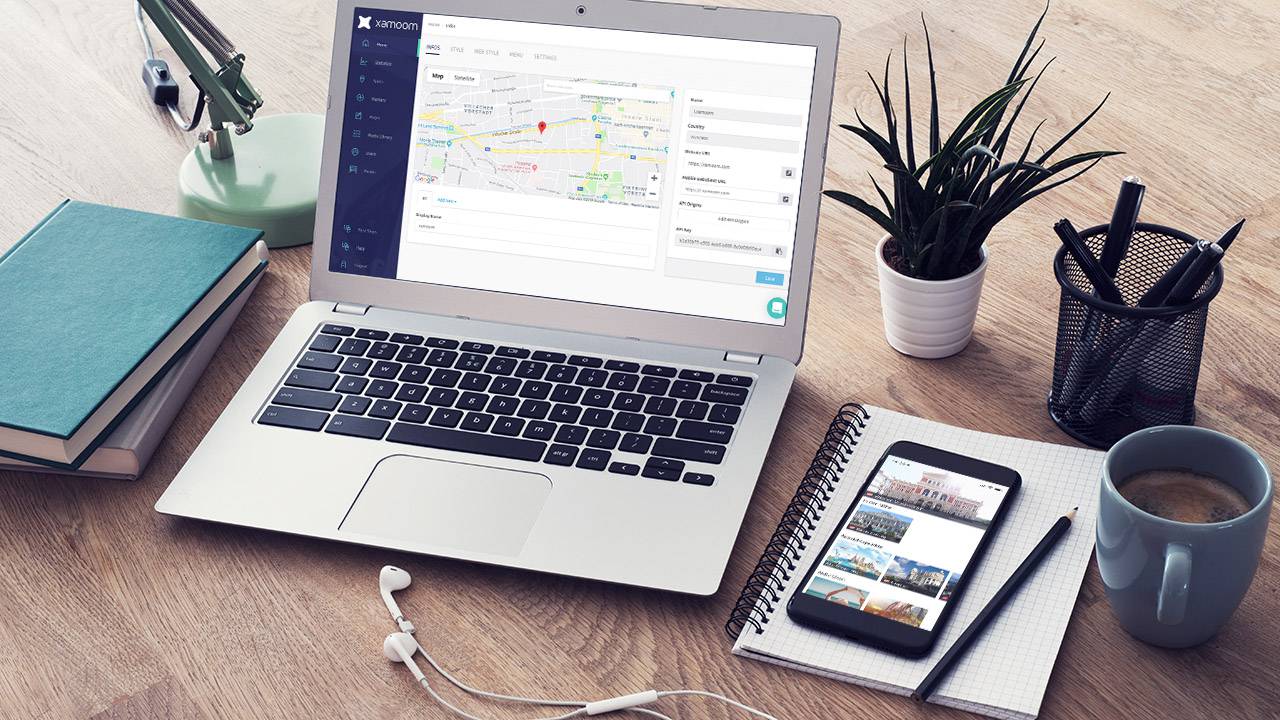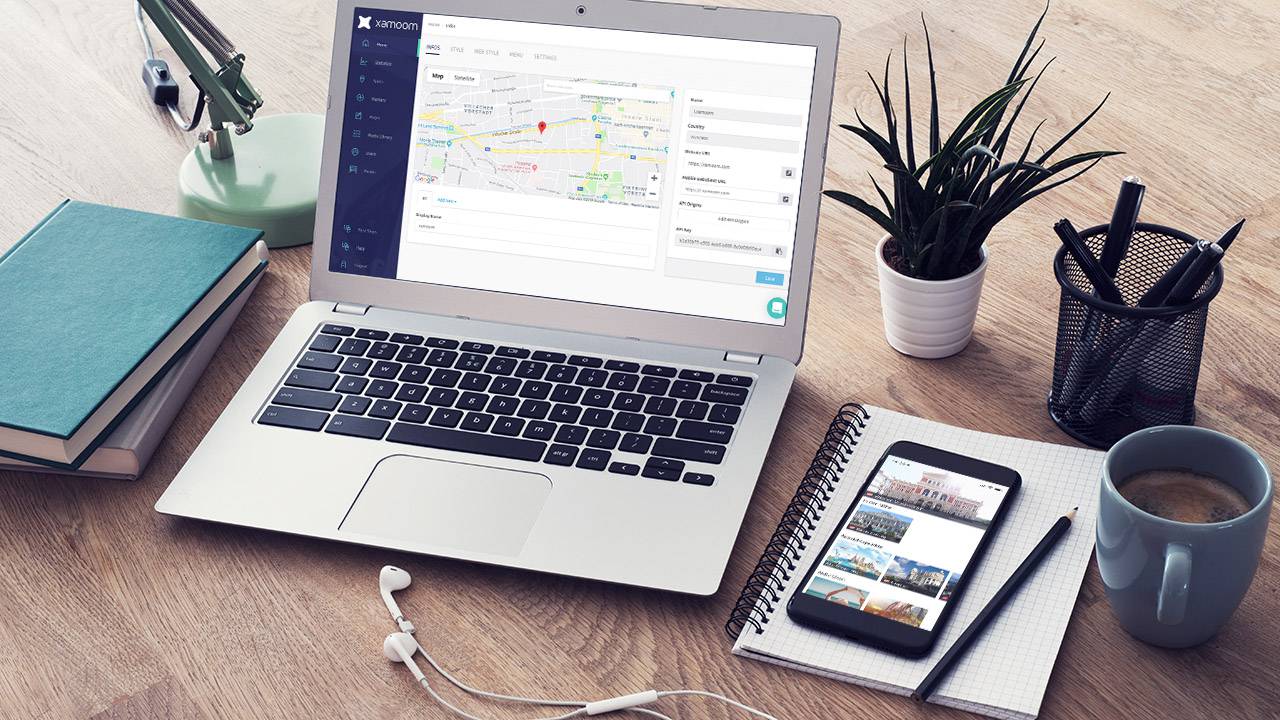 Intro – a quick start
What xamoom does and how it is used
xamoom offers everything you need for a mobile solution (smartphone app, mobile web, location-based service, smart packaging, etc.). We developed it with the greatest versatility in mind. Thus, many applications are possible.
This manual tells you everything about creating and running an excellent mobile service.
What you need to get started
You do not have to install any software or run constant updates. We are manage everything for you.
All you need is ...
a modern browser and
an Android smartphone for using the xamoom service app. It writes NFC tags and gives you all the beacon IDs you need. Every cheap phone will do the job.
Then head over to xamoom.net to start.
One thing is core to understanding the basic concept behind xamoom:
A MARKER defines the SPOT that has a PAGE.
Marker: A set of URLs or IDs that determines the spot. A marker can be a QR code, EAN barcode, NFC tag, GPS position, or iBeacon in any combination possible – depending on your project.
Spot: A spot might be a location (restaurant, landmark, etc.) or an object (product packaging, business card, etc.).
Page: The actual content with all media form – always shipped in the right language for the end-user.
However, not every page needs to be bound to a location or object. xamoom serves perfectly fine as a data warehouse for all kinds of content applications.
How consumers use it
One CMS for many platforms. Give your users a variety of access points to your valuable content.
Content from the xamoom CMS can show up on a variety of devices in different ways. The aim is to reach as many people as possible and to reuse content efficiently.
Smartphone and tablets: mobile web, apps
Desktop computer: integration into the content management system WordPress
Voice assistants like Amazon's Alexa or Google Assistant
Car stereos via Bluetooth or app integrations for Android Auto or Apple's CarPlay
Content is always delivered in the right language (if available) and in a very accessible way so that visually impaired people can consume content as well.
And remember: We offer a huge set of APIs that developers can use to build custom solutions. You can find the documentation at xamoom.github.io.
In many cases, the user has to do something:
scan a QR code on a smart label,
tap on an NFC tag with the smartphone,
have Bluetooth on for being ready when coming into the range of an iBeacon or
select an item in the mobile app.
In any case, the page associated with the location/object is being opened.